Tracie Clarke Obituary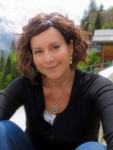 December 4, 1971
-
August 18, 2019
Born in McAllen, Texas
Resided in

Wheaton

,

Illinois
Obituary
Tracie Lynn Clarke, our beautiful angel, 47 of Wheaton, Illinois, was returned to heaven. She passed away peacefully surrounded by loved ones on Sunday, August 18, 2019. She leaves behind too many people with broken hearts:

· Tracie's beloved husband, Bryan, who loved her without limits and never let her hand go.
· Her mother Barb and her father Lance; two rocks that stood by her every day of her life.
· Loving stepchildren, Ian, Gavin, Jessica, Randy, and Stephanie.
· Her beloved fur babies, Karma and Mozart.
· Dear sisters Leah and late Lauren.
· Brooke, Joshua, Chardonnay, Timmy, and Christian who adored Tracie as their aunt.
· And too many friends to mentioned that have all been blessed by Tracie's heart.

Tracie was vivacious, strong, beautiful, stylish and impressive to all who knew her. Her loving kindness was and still is an inspiration and comfort to her friends, family and community who loved her so dearly. Her life was filled with adventure, fun, and a fighting spirit that she extended beyond herself to her friends - human and animals alike. She undoubtedly influenced every person who was fortunate enough to get to know Tracie. She was beautiful, charismatic, passionate, loyal, intelligent, and fierce when necessary.

In her own words:
"I like to think I entered this world on the back of a unicorn - with a whimsy in my heart. My childhood was filled with laughter and fun… ballet lessons brought out my early stage fright. I inherited a love of animals from my parents. I believe in rooting for the underdog, standing up for those who can't stand up for themselves. To those I leave behind - I beg of you - live your best life. Be generous with your time and money. Emulate the behaviors you most admire. Be kind. Look for the good."

Tracie had enduring love and dedicated friendship with her mother, Barb. Barb calls Tracie "the love of my life" and adores her strong and generous daughter. And Tracie loved her devoted mother, who made Tracie feel supported in the deepest way a mother can provide. They knew everything about each other, shared clothes, and never left each other's side. It was from her mother that Tracie grew a special bond with animals. They would often rescue neighborhood cats and bunnies, nurse them back to health, and give them a good home.

When Tracie met Bryan a whirlwind romance ensued. The incredible bond of love they found in each other was so strong Tracie was ready to quit her career and run away to China with Bryan with a future of adventure. But the adventure changed course when she was diagnosed with cancer just one month after getting married.

Tracie faced the start of a fight, the fight to survive cancer. She confronted her struggle head-on and fought harder than most of us could believe possible. Bryan was there to hold her hand through the entire fight - helping her to appointments, treatments, and procedures. Her mother, Barb, was always ready to help around the house making sure creature comforts and support were always in extra supply. In the battle to be whole, and love life despite its many setbacks and keep going - She did it perfectly. She traveled, she spent time with her loved ones, and she did all the things that gave her joy while fighting for her life.

Tracie still found ways to fulfill her adventurous spirit traveling the world with Bryan. Here are just a few of her traveling experiences while sick and often in pain with courage, and grace:
· Biked down Haleakala and swam with turtles in Maui
· Shopped the streets of Shanghai
· Jumped to Jazz in New Orleans
· Hiked the California Redwood forest
· Toasted beers in German monasteries
· Was Mrs. Christmas in Rothenberg, Germany
· Charmed the Christmas markets in Salzburg, Austria
· Schlepped in the rain in London
· Lived on a farm in Serbia and Montenegro
· Attended Mozart concerts in Vienna
· Tasted wine of Sonoma and Napa
· Shucked oysters straight from the sea in Tasmania
· Frolicked with kangaroos, wallaby, and koala
· Witness the penguin walk of Phillips Island, Australia
· Awed by the beauty of the 12 Apostles, Australia
· Made a connection with a baby elephant on safari in South Africa
· Smelled the stench of dining Lions after a kill
· Swam off the Amalfi coast and tasted all of Italy
· Swooned in a Venetian Gondola
· Crossed the Chain Bridge in Budapest
· Climbed the stairs of Prague
· Witness the glory of the Northern Lights in the Swedish arctic circle
· Danced with the Sami reindeer of Sweden
· Savored chocolate truffles in Belgium
· Toured Volkswagen in Wolfsburg Germany with her father
· Walked the beach in Copacabana, Brazil
· Beheld the glory of Christ the Redeemer in Rio De Janeiro
· Allured by moo cows in Gruyere, Switzerland
· Marveled at the beauty of The Alps in France and Switzerland
· Drove the Smoky Mountains
· Zip-lined the Rocky mountains with her step children
· Swam with sea lions in the Virgin Islands


Saying that Tracie was a good person is a massive understatement. For almost 20 years, she was a Project Manager at DHL leading a team of supply chain specialists in the import and export of goods. Even with the high demands of her job, she still made time to take care of herself and others. Eating healthy, never smoking, rarely drinking; she embraced a healthy lifestyle in all aspects of her life. She was passionate in the spirituality of Yoga and became certified in Yoga, Pilates, and Spin. Tracie developed strong relationships with those that attended her fitness classes whom later became important parts of her life.

Tracie spent much of her lifetime always on the lookout to help those in need, the underdogs. She encouraged everyone around her to keep going during times of struggle, and she always read between the lines to understand the heart of anyone or anything. She was a creative do-gooder who read the mystery of an individual like a book and always found where she could boost your heart, your self-appreciation, your love for life. This caring spirit is embodied in her dedication to many charities especially in helping hurt and homeless animals through her favorite charity Trio Animal Foundation.

Everyone in her life will have at least one story we remember that we will never forget what Tracie did for us. We all have that moment, that memory of her friendship, wise counsel, generous listening and non-judgmental spirit somehow sifting through the experience to help you to focus your lens on what that key lesson is to draw from the moment. That was followed by a swift kick in the rear or a reminder "not to dilly dally". Friends remark how she never was judgmental, or dismissive, listened and always showed up in a really meaningful way. Her ability to listen, be present, and provide motivation to get going was a special force, maybe that was her "goddess" energy, or the power of living so well in both good decisions and by being the model of a healthy lifestyle.

Tracie brought joy and blessings to every living creature on earth with her grace, compassion, strength and love. While we are devastated and heartbroken her time on earth is over, we are comforted in knowing she leaves behind a legacy of love and will continue to be the eternal light for all.

A Celebration of Life will be held on October 12, 2019. Please contact the immediate family for details.

In lieu of flowers, donations to Trio Animal Foundation in Tracie's honor at trioanimalfoundation.org would be greatly appreciated.
Services
Funeral Home
DuPage Cremations, Ltd. and Memorial Chapel
951 W. Washington St.
West Chicago
,
IL
US
60185
Charities
Trio Animal Foundation
516 North Ogden Ave. Suite 199
Chicago, Illinois USA 60642

trioanimalfoundation.org