Deirdre Hefel Obituary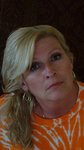 August 8, 1955
-
October 5, 2014
Resided in

St. Charles

,

IL
Obituary
Deirdre Ann Hefel age 59 died at home on October 5th, 2014 surrounded by friends and family. Deirdre was born on August 5th, 1955 in Naperville, IL but grew up in White Plains, NY.

She has resided in St. Charles for the past 30 years.

Deirdre is of Christian faith graduating from Our Lady of Good Counsel and then studied business at Rockland Community College, Monsey, NY

Deirdre was a loving mother and wife, devoting herself to raising her son Matthew and the "boys" Zack, Mac, Jack, Johnny, Evan, C.J. Wes, Luke, and Tyler.

Deirdre was grateful for her sobriety and thru the fellowship of A.A. and the Grace of God she is now truly Happy, Joyous and Free!

She enjoyed traveling. Deirdre was a lover of animals and also loved nature and the outdoors. She was gullible in an innocent and loving way. Her favorite sound was the wind blowing through the pine trees.

She is survived by: husband Roderick Hefel and son Matthew Hefel, St. Charles, IL
Mother-In-Law Alice Hefel, Sherrill, IA
Sister-In-Law and Brother-In-Laws:
Linda (Hefel)Johnson & Don Sloan Stillwater, MN
Ron Hefel, Sherrill, IA
Madonna (Hefel)& Art McNett, Platteville, WI
Jeff Hefel, Dubuque, IA
Keith Hefel & Lynna Janecek, White Bear, MN
Aunt Joan & Joe Fox , Lancaster, PA
And numerous cousins, nieces, nephews, great nieces and great nephews

Predeceased in death by: Robert L. Agnew (father),
Genevieve (Mary) J. Agnew (mother), Diane Agnew (sister), Lawrence T Hefel (father-in-law), Carla Hefel (sister-in-law)

Friends and family can gather at a prayer service at DuPage Cremations Ltd. Memorial Chapel, 951 W. Washington Street, West Chicago, IL 60185 on Sunday October 12th, 2014 at 10AM followed by a "Celebration of Life".

For further information contact DuPage Cremations, Ltd. 630-298-5200

Special thanks go out to CNS Home Health Hospice, Carol Stream, IL, the healthcare staff from Bright Star, Schaumburg, IL and all the loving generosity and caring of the "Meal Train" cooks. Martha McBean, Terry O'Connor, Joy Lockner, Emily Cassia, Kelly Nitkey and all the family & friends that helped us during this final journey.
Services
Memorial Visitation
DuPage Cremations and Memorial Chapel
Memorial Service
DuPage Cremations and Memorial Chapel